ABOUT THE SHOW
In recent years, the popularity of vaping has surged dramatically across Western and Central Asia, giving rise to a formidable landscape in trade and consumer markets. Positioned at a pivotal junction, Azerbaijan has emerged as a vital conduit to countries such as Turkey, Iran, Georgia, Kazakhstan, and Uzbekistan. This strategic nexus, encompassing a population of 200 million and 50 million vapers, makes the nation an optimal choice for navigating the vapes domain.
In the spirit of this burgeoning trend, we are excited to announce a captivating vape event in collaboration with influential Key Opinion Leaders (KOLs). Prepare for a captivating rendezvous that promises not only a thrilling insight into vaping culture but also an enriching experience. So let's come together and embark on this remarkable journey - Let's Vape!
Repost the page or our event promo images on Facebook, Instagram, and other social media platforms. By providing a screenshot as proof, you can participate in the 100% winning draw at the lottery booth next to the stage. With 1,500 draws held daily, each person is eligible for one draw, and the top prize is 1000 Manats.
Engage in on-site interaction with 500,000-follower KOLs. Continuous giveaways await!
Vapes shall be on sale on the Special Sale Day on the afternoon of the Oct 29th.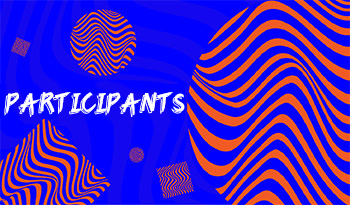 The best place for a high quality networking on the electronic cigarette industry with exclusive access to the largest brands and stores on the market.
Visitors, Buyers and Distributors from all over Centeal & West 28th to 29th, 2023 in Asia and the world market will be present looking for business opportunities.
The consultant committee has established officially. The members are all famous vape distributors in New Turkey、Iran、Azerbaijan、Georgia、Kazakhstan、Uzbekistan. It will be a good chance to set up your partnership with them.
REGISTER NOW AND GUARANTEE FREE TICKET
Your message has been sent. Thank you!
Contact Us